Green Bean Casserole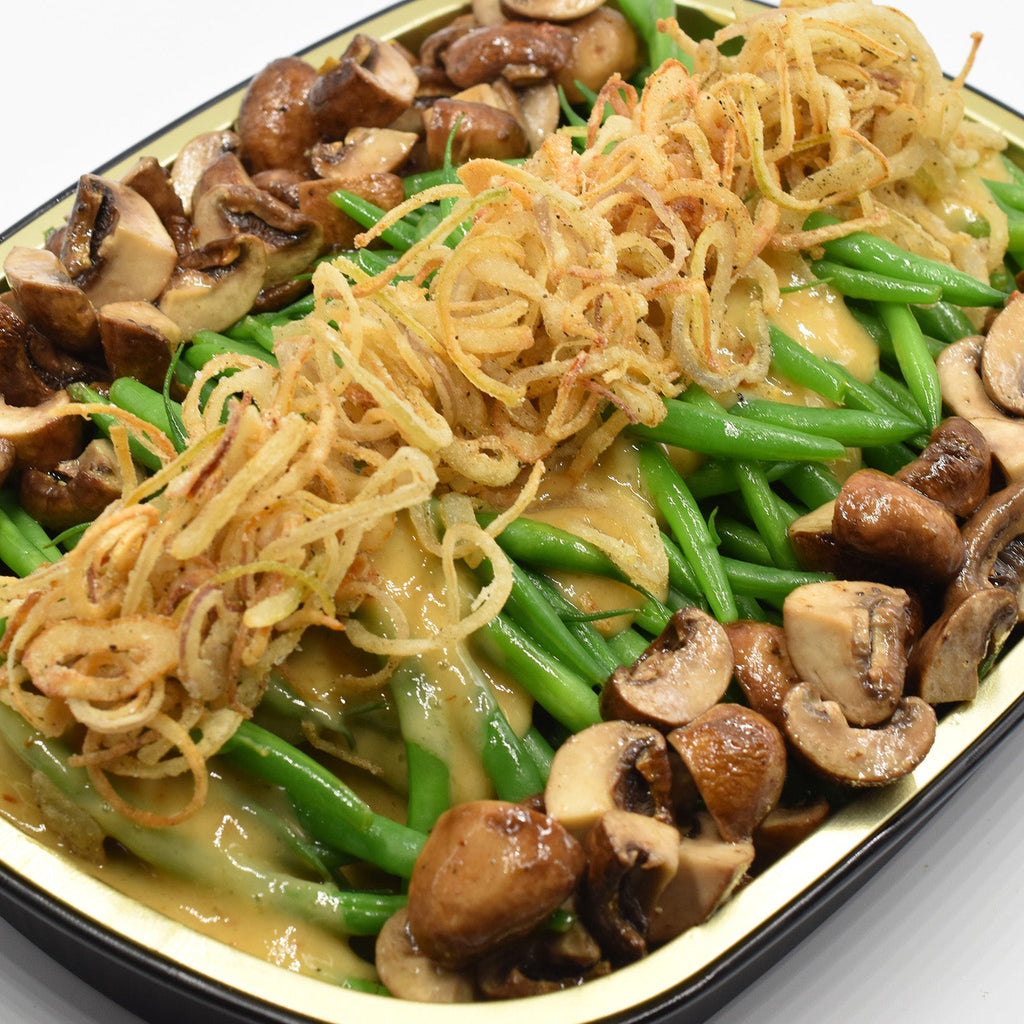 Product Description
VEGAN.
The Green Bean Casserole comes in an oven ready aluminum baking dish, serving 6-8 people, and needs to be stored in the refrigerator until ready to serve. You may serve it cold, at room temperature, or it can be re-heated in the oven at 250 for 20 minutes.
This dish is made with green beans, mushrooms, onions, garlic, shallots, cornstarch, Earth Balance vegan (soy-free) butter, vegetable broth, vegan cream, salt, and pepper.
All Thanksgiving orders will be prepared for delivery or pickup on Wednesday, November 25th. We will call or text on the way for delivery, or send a reminder for picking up. Leaving a cooler outside? Please leave ice packs.
The deadline for ordering is Friday, November 20th. 
v